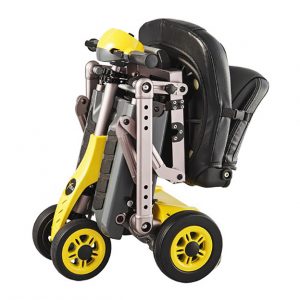 Gympie Mobility are specialists having been supplying disability and rehabilitation equipment through the hire, sales and servicing or repairs of home health care equipment on the Sunshine Coast since 2007.
Servicing the public and professional institutions on the Sunshine Coast and its Hinterland, Caboolture to Gympie.
We care about our clients and will make suggestions and guide you as to what is the most economical and common sense method of acquiring the equipment you need whether it be inside or outside your home.
Owners and managers Steve and Val Malone of Gympie Mobility Healthcare Equipment have been operating this business since 2010 with Steve having an industry background of 40 years experience servicing and repairing machinery.
Steve and Val are independent of any one organisation, valuing their customers and will go the extra distance to help you and retain you as a returning customer. To see our Competitive Advantages and Unique Selling Points that are FREE read more HERE. 
Gympie Mobility Equipment choices
Hire before you Buy
Try before you buy to see that the product fulfills your needs. We are great believers in hiring equipment to try before you buy.
People on short to medium term rehabilitation do not need the expense of buying as they can hire at very economical rates. Conditions apply.
Phone Val or Steve to provide a quotation at 07 53154801.
Sales
As an independent we are not locked in to any one supplier. In fact we source hundreds of products from many suppliers.
Our range of product quality is second to none to satisfy our customer specification.
We do not recommend products or levels of quality that are of poor quality or do not provide you with value for money. Our preferred products are ones which meet Australian or International Standards.
Servicing or Repairs
Most home health care equipment sellers and stockists are really only interested in selling products and do not offer any after sales service. We at Gympie Mobility care about our customers so provide a repair and preventative maintenance program.
You do not have to worry about getting your equipment to us because we will come to you. CONTACT US 
We provide –
A preventative maintenance servicing program that increases the life and reliability of your equipment. It also saves you call out fees.
All equipment needs maintenance and servicing especially power chairs and scooters which need to be serviced every 12 months for moderate use or every 6 months when your scooter or power chair are being used most days. Call Steve or Val for guidance
A breakdown service should you find you have a flat battery or a flat tyre. For those who find themselves in a collision we can help there too with repairs and a short term hire to get you back on the road in no time.
Check out our RANGE
Get an expert to discuss your needs and provide you with the best solution for YOU! Get a complete overview of your mobility scooter.